O Tcheka é sem dúvidas um dos filhos mais talentosos de Cabo Verde e um dos meus cantores lusófonos preferidos. É só ouvir a presença dele em várias mixtapes do Lounge. Muito se tem ouvido das divas caboverdeanas, entre elas vozes como a Mayra Andrade, a Lura, e a Sara Tavares, mas em Tcheka estas beldades encontraram um par masculino. Fico, portanto, muito feliz em saber que o Tcheka prepara-se para lançar um novo álbum, entitulado Dor de Mar. Há dias o portal da Buála publicou a seguinte entrevista com o cantor, que retomo aqui na íntegra, bem como o vídeo oficial de Tchoro na Mare, o primeiro vídeo do álbum:
Tcheka is without a doubt one of Cape Verde's most talented sons and one of my favorite Lusophone artists. I've been unable to keep him out of most of the Lounge's mixtapes, such is my respect for him. You'll always hear about Cape Verde's talented divas, such as Mayra Andrade, Lura, and Sara Tavares, but little on the masculine front; Tcheka is as gifted as them. I'm quite excited then that he's preparing to launch a new studio album, titled Dor de Mar. Several days ago Buála published an interview with the man, which you can read below. Check out as well the official video for the first single off his new album, Tchoro na Mare.
Tcheka descreve sua música como sendo "música tradicional de Cabo Verde com influência erudita e do jazz". O seu novo trabalho "Dor de Mar" surge após quatro anos de pausa em que o músico amadureceu a sua experiência profissional. "Dor de Mar" é um álbum "mais Tcheka".
O Tcheka participou do álbum "Argui", em 2003, em 2005 lançou o álbum "Nu Monda" e em 2007 "Longi". Foram distâncias de 2 anos e agora precisou de 4 anos para lançar, o novo álbum, "Dor de mar", porquê?
Isso aconteceu porque eu fiz este trabalho como produtor também. Fiz os arranjos e tudo foi feito por mim e então eu precisava de mais tempo para poder trabalhar esses aspectos e tomar essa decisão. Porque quando se faz um disco sozinho precisa-se de tempo e de espaço para se poder pensar e conseguir o resultado desejado.
E porque decidiu fazer tudo, desta vez? Porque surgiu a oportunidade ou porque queria mostrar mais da sua pessoa?
Para além de querer mostrar mais, apesar de cada disco que eu fiz ter sido muito importante porque fazem parte da minha carreira, eu também senti que, cada vez estava a perder algo. Eu queria estar presente como director musical. E isso não tem nada a ver com o facto de os outros discos estarem mal, muito pelo contrário, são muito bons. Mas quando tu próprio estás à frente de tudo, podes incluir elementos, que para ti são importantes no teu trabalho, não tens de negociar tanto, então, é completamente diferente.
Então fale-me desse processo desde "Argui", álbum em que participou em 2003, até agora, ao "Dor de Mar". O que mudou?
Ganhei muita experiência. Nos outros três discos eu era simplesmente mais um músico, um cantor. E com a experiência que ganhei nesses três discos senti-me capaz e com força para decidir fazer este novo disco sozinho.
E o que quer dizer com "Dor de Mar"?
Dei este nome ao disco porque eu vivi numa aldeia em que o problema da apanha de areia é muito importante e o desgaste da natureza está a sentir-se cada vez mais. Então este nome é uma espécie de alerta para este tipo de problemas ambientais.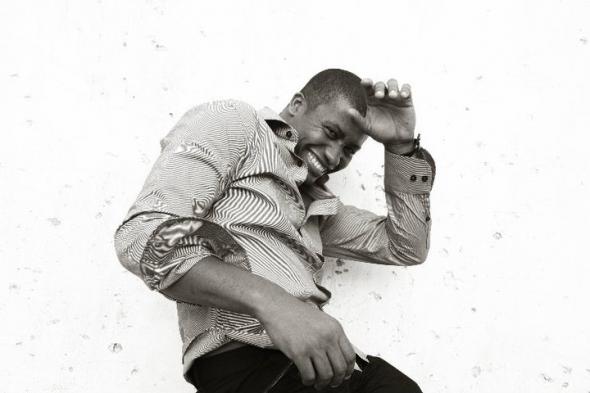 Agora o Tcheka falou de uma das temáticas e em termos musicais o que se pode ouvir em "Dor de Mar"?
Ouve-se música de Cabo Verde mas com algumas influências de jazz e um pouco de tudo mas sempre com o meu cunho pessoal. A minha intenção é mostrar que a música não tem fronteiras e que tem as portas abertas para todo tipo de influências e para tudo o que um músico queira dar. Por exemplo, eu não tenho banda, então para gravar o disco eu tinha as minhas ideias definidas e convidei músicos e cada músico levou as suas experiências e isso é muito importante. Mas o que eu defendo no meu trabalho é que haja uma base e que as pessoas a identifiquem como Tcheka.
E os músicos que tocam consigo neste disco vêm de que países?
Angola [Ndu, bateria], Camarões [Guy Sanguy, baixo eléctrico], França [Thierry Fanfan, baixo acústico], Cabo Verde [Ivan Gomes, guitarrista] e Madagáscar. É uma mistura de países diferente e é normal que eles incluam as suas influências, mas a minha preocupação é manter a base Tcheka.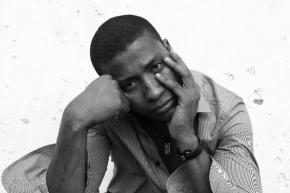 E tem uma música preferida neste álbum?
Eu não tenho uma música preferida. Tudo depende do momento que estou a viver. É como se tivesse cinco filhos, seriam todos iguais para mim.
Todos os temas no álbum foram escritos por si excepto um, porquê?
Gravei um tema de Norberto Tavares [Forti bu dan cu stango] à minha maneira. Mas eu queria mostrar que, para além de ele ser um grande compositor, ele também é um grande músico. Eu acho que é bom regravar temas de grandes artistas para homenageá-los e Norberto Tavares foi um grande músico que hoje já não temos, então, é uma forma de homenageá-lo.
E agora terminar, porque é que o público deve ouvir "Dor de mar"?
É um disco novo, tem outro tipo de arranjos e é um disco mais Tcheka!
-Entrevista por Carla Fernandes