About Kizomba Saturdays: Saturday has always been a day of kizomba. Living in Luanda, there was always a boisterous neighborhood party to go to on a Saturday night, where we would exhaust ourselves dancing kizomba after kizomba, waiting for that special tarraxinha to come on so that we could go slow dance with that girl we have a crush on. Even during the day, the aunts or cousins would put on an album while they cleaned or cooked, dancing spontaneously on the quintal (backyard) while the beans cooked and the fish grilled. I find myself keeping the tradition alive here in the States, where come the weekend I invariably play kizombas, even though I have no one to dance with. I figured I'd bring that tradition here to the Lounge: Kizomba Saturdays.
The Lounge's appreciation of
Yola Semedo's
latest CD, Minha Alma, is still in full swing. Last week we saw the
video
for Semedo's hit single Injusta, while this week we can vibe to not only Injusta but two other songs off her newest album. Injusta has enjoyed considerable airplay on Luanda's radio stations on the buildup to the release, while Perdoa is another classical Semedo kizomba with a polished production and subtle backing vocals. The last track, Mar Azul, is a semba duet she does with
Paulo Flores
.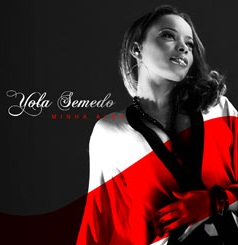 Injusta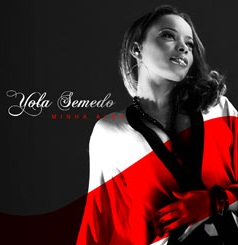 Perdoa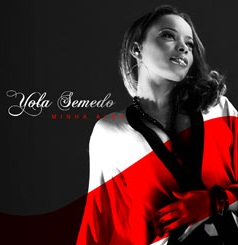 Mar Azul feat. Paulo Flores
Sobre o Kizomba Saturdays: Para mim, sábado sempre foi um dia de kizomba. Na banda (Angola), sábado à noite há sempre uma festa de quintal para se ir dançar kizomba ao nosso bel prazer, dançar até as pernas começarem a estremecer de cansaço, dançar até vir aquela tarraxinha que estavamos à espera, e aí sim, podemos parar de dançar e em vez tarraxar com aquela mboa que nos estava a olhar a festa toda. Coisas da banda. Mesmo durante o dia, as tias e as primas botam um CD na aparelhagem com aquelas kizombas que param multidões, e enquanto o feijão ferve e o cacusso grelha, são várias as danças espontâneas no quintal entre primo e tia, sobrinho e irmã, convidado e pato. Porque patos há sempre, até para o almoço de sábado. Aqui nos States, tento, teimosamente, manter a tradição. Acordo aos sábados e boto kizomba na aparalhegam. Meus roommates só me olham. Ja estão habituados. Danço com a vassoura, afinal elas existem para quê? Decidi então trazer este hábito para o Lounge: Kizomba Saturdays. Para atenuar a saudade da banda.
A apreciação do Lounge pelo último CD da
Yola Semedo
, Minha Alma, continua em pleno. A semana passada tivemos a oportunidade de ver o
clip
da música Injusta, e esta semana vamos poder ouvir e vibrar não só com Injusta mas também com duas outras músicas do álbum. O 'brinde' Injusta tocava na rádio regularmente durante as semansas que antecederam o lançamento do àlbum, enquanto que Perdoa, uma kizomba clássica um pouco menos conhecida, espelha a Semedo no seu melhor. A última faixa destacada aqui, Mar Azul, é um dueto em estilo semba que ela faz com o
Paulo Flores
.